Get the results you're after by learning how to improve your form, technique, and enjoy running again!
Want to improve your running speed, endurance & efficiency?
Bored with your running routine?
Need support, motivation & accountability?
With ApexFit run clinics you'll get:
Intensive 10-week programs—together we establish a foundation of running.
Scheduled running workouts and well-marked routes.
Customized feedback from a reputable fitness expert—you'll learn and improve techniques gradually.
A supportive community of like-minded runners of all abilities—no pressure, and no one gets left behind.
Biomechanics
Did you know that many running injuries are caused by faulty biomechanics? Building on your individual running style, you'll learn proper biomechanics (good running form) covering: posture, arm swing, stride length, foot plant/position, as well as proper footwear and breathing.
Pacing
Having a solid base before increasing your speed and distance is important to avoid injury and overtraining.
During the two trainer-led classes per week (Tuesdays & Saturdays) you'll learn and apply techniques. Weekly runs on your own will help you reinforce your new skills.
Nutrition
Having a troubled stomach during a run is never fun. You'll learn what to eat (and drink) pre-and post-run for energy and recovery, and proper timing for your meals and snacks.
Tips for Success
Learn how to adapt to various weather conditions.
Goal setting and race day preparation.
What to do and how to work around an injury if one happens.
As a university student I have a very irregular schedule, which made it difficult to stick to a regular training plan on my own. Rob's run clinics have helped me immensely. With a schedule set out well in advance, it has been much easier to plan ahead and ensure that I make time to get my runs in. Also, Rob takes care of the training plan, which means that I never have to worry about what distance or pace I should be running at; all I need to do is show up and run, and the group helps to keep me accountable. James W
ApexFit – not just a running group
You may think you need a large dose of self-motivation and discipline, but what you need is a good support system that keeps you motivated.
You'll be part of a community where no one is left behind, and everyone is treated equally.
You'll find a supportive group of individuals who are passionate about improving themselves.
Try ApexFit and:
challenge yourself like you haven't before
always be improving and progressing
find support to stay on track long term
Who are these clinics for?
These clinics are for runners of all abilities and experience levels. If you haven't run outside in awhile and need to shake off the cobwebs, or you're looking to change up your routine, if you can manage a slow 5 KM jog (or more) you're ready for this program.
If you're new to running, please contact Rob for options.
You'll get a running guide, a well-planned schedule, and weekly emails to give you plenty of tips and support.
Two trainer-led runs (Tuesday evenings & Saturday mornings) and two independent runs per week to practice your skills.
Personalized feedback to help you improve.
Well-marked routes.
Technical T-shirt ($40 value)
Spring Running Clinic 2020
Spring Dates TBD
Training distance: 17K
Goal race: Fall Classic 10 Miler Road Race
Only 30 spots are available
| | |
| --- | --- |
| Early Bird | Standard |
| $325 | $350 |
Hi, I'm Rob
I'm an Edmonton-based personal trainer, and the owner of Apex Body Solutions. I have a deep passion for fitness, and I care about helping others. I've always been an active individual, and around the age of 13, I discovered a love of running. While completing my degree in Kinesiology at the University of Lethbridge, I competed on the track and field team. Over the years I've completed countless races, from short fun runs to marathons.
Please contact me if you have any questions.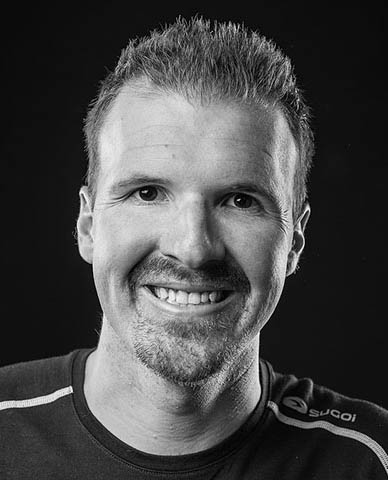 Questions? We'd love to hear from you.